Barn houses plus Crown Point Cabinetry work together in complete harmony. The very idea of a Yankee Barn post and beam structure begs for a certain type of kitchen; one which is simply gorgeous. Nothing with too many frills attached; simple, yet elegant, is the rule of thumb here. This is not to say these cabinets do not come with all the latest bells and whistles. If you've seen it in a cabinetry system, it's guaranteed Crown Point either already does, or can easily do it. Take a look at some of my favorite combinations of Yankee Barn houses and Crown Point Cabinetry kitchens.
CPC Kitchens in Contemporary Barn Houses
These kitchen are most often white and streamlined, however, they are far from mundane.
 CPC Kitchens in Cottage Barn Houses
Though the square footage of these kitchen mayactually be a bit smaller, they don't necessarily appear that way.
CPC Kitchens in Farmhouse Barn Houses
The farmhouse style kitchen is usually larger, or at least has that appearance.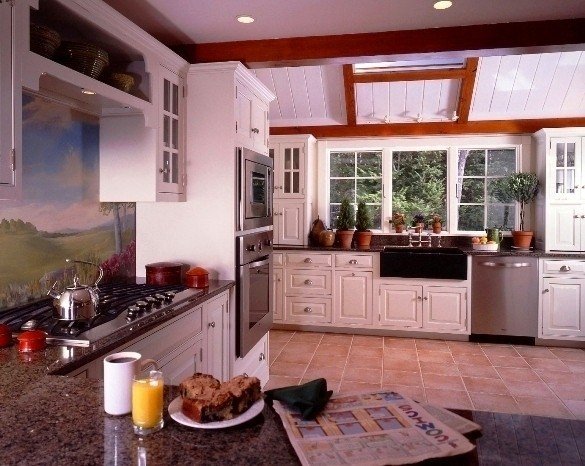 CPC Kitchens in Traditional Barn Houses
While Crown Point is not the only cabinetry used in all Yankee Barns, we have noticed it certainly is used in a great number of them. After seeing these photos, it's easy to understand why!
If you would like more information about Yankee Barn Home options, you can explore our floor plan options, call and talk to one of our design consultants at 800-258-9786 or fill out this short online form.
POST. BEAM. DREAM.™