Building with Yankee Barn Homes
Welcome to the beginning of your journey to build a custom Yankee Barn Home! Your dream home will develop and progress through the use of our advanced 3-D architectural and virtual software.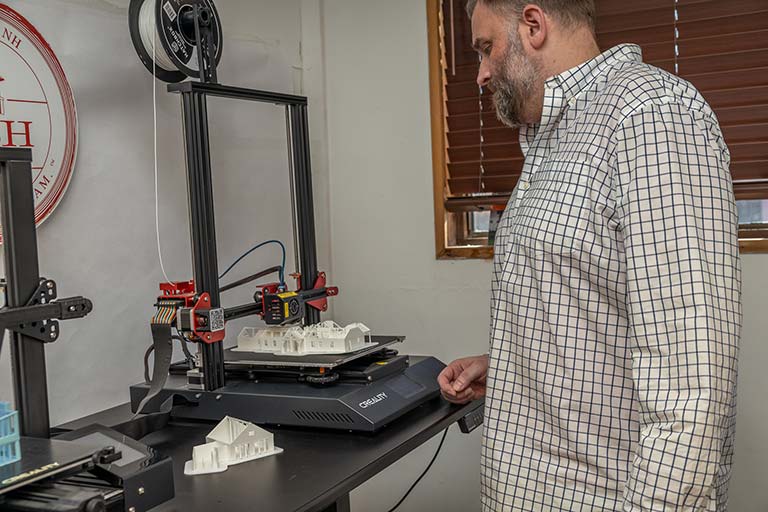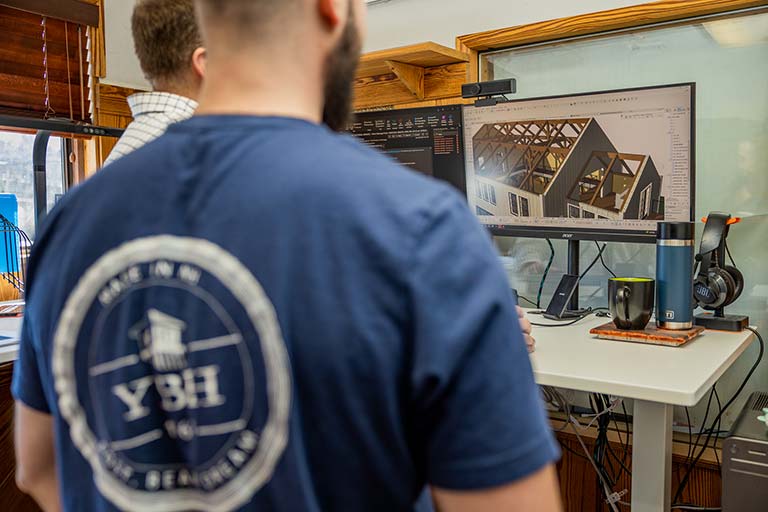 The YBH in-house design team takes your wish list and turns it into a three-dimensional reality, culminating in a virtual walk through of your custom designed home. During the design process your team will work with you virtually through your client portal and online meetings. This unique interactive experience allows clients to visualize their home inside and out prior to production.  When we produce your Yankee Barn Home, your design deposit is credited to the cost of your Home Shell Package.
You can either begin your Design Process from an existing Yankee Barn Home design and modify it to your needs or bring together ideas from your imagination, gathered images of design elements, or a list of lifestyle requirements. Our team will help you through the process to conceptualize your dream home while considering your build site elements such as; views, building envelope location, lighting, and natural site features.
Design Initiation
Our team reviews your wish list or starting point design, asks questions, and begins conceptualizing your home.
Schematic Floor Plans
The Floor Plans allow you to look at room configurations, the use of timber frame, overall square footage and more.
Progress Plans
The design requirements, floor layout and style of the home all come together to create a three-dimensional rendering of your home exterior and interior.
Construction Plans
Once you have approved your home design and move into production, we create the formal construction plans for the complete building process.
Once you have completed the design process we will provide a price quote for your Home Shell Package based on your final component selections for your custom design.
Your local on-site builder will use the plans we have created to give you a quote for their part of your project including items such as; site work, foundation, siding and trim, roofing material, interior wall framing, utilities, appliances, and interior finishes. Our team can assist you in communicating project details to your local builder.