From the first post entry on this barn home, Yankee Barn Homes in The Hamptons, through several
other posts on the progress of the home, this post is what we've been waiting for: the professionally photographed pictures of this stunning contemporary barn home.
Jeffery Rosen, both architectural designer and interior decorator for this project, has been in the architectural design business for 17 years and the interior decorating field for 25 years. His portfolio includes projects in The Hampton's, Palm Beach, New York City and Southern Connecticut. A great deal of Jeffrey shines through in this spectacular barn home. We hope you enjoy viewing the pictures!
Exterior Contemporary Barn Home Photos
Everywhere you look outside this post and beam home, you'll find unique features in both the house exterior and in the landscaping. Each aspect of this home is the brainchild of Jeffery Rosen.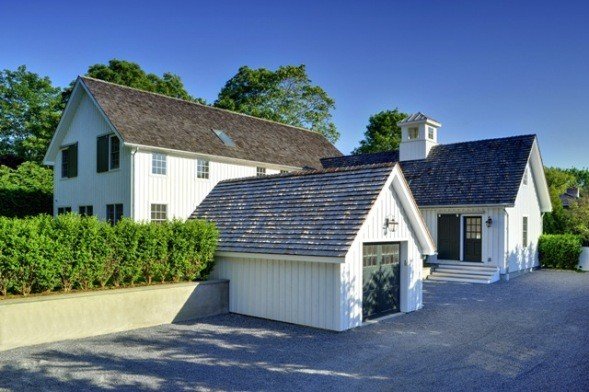 The front courtyard of the East Hampton home is equally inspiring.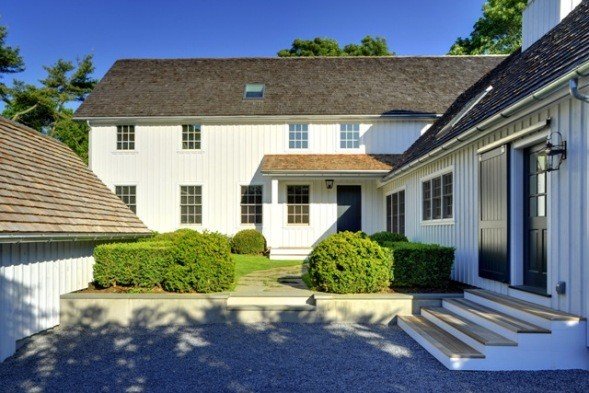 The raised courtyard provides architectural interest to the entrance of the home.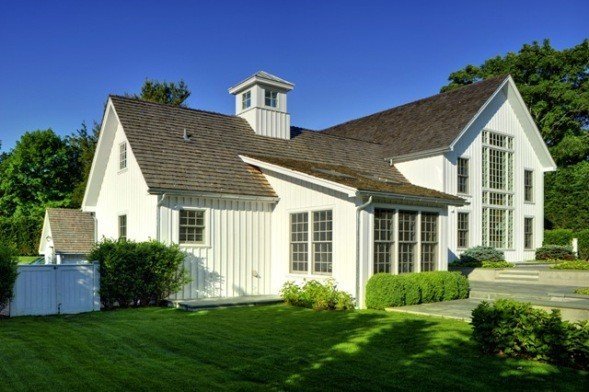 The back of the house is packed with architectural features, both in the landscaping and the house itself.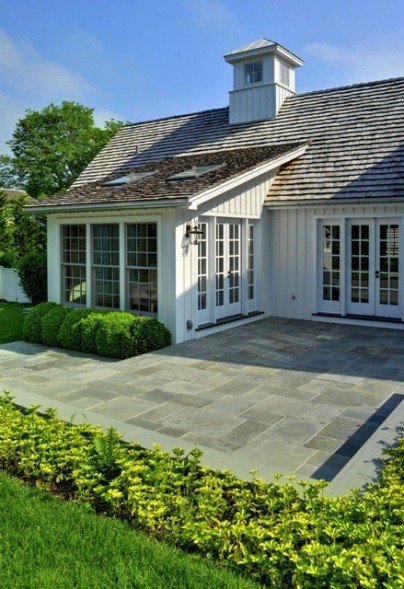 The multilevel flag stone patio connects a number of rooms to the backyard.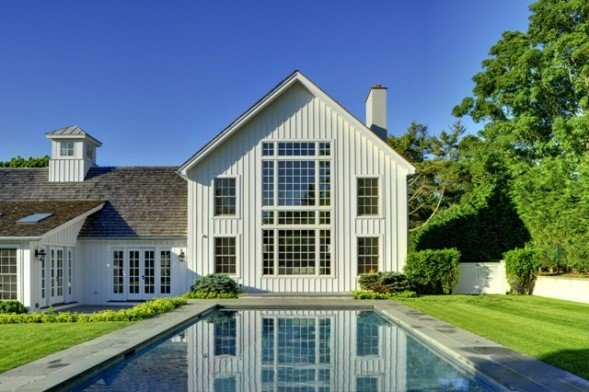 The pool adds another Wow! factor to the backyard of this post and beam home.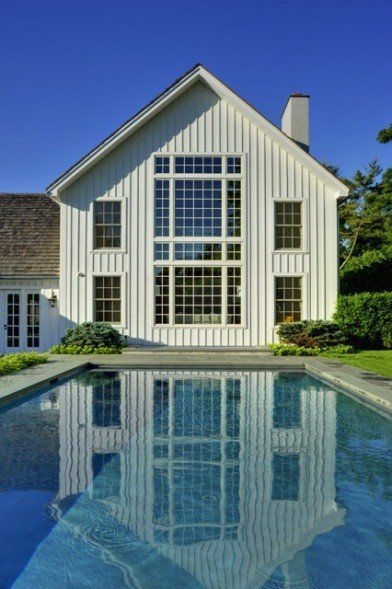 Simply Spectacular!
Interior Contemporary Barn Home Photos
The interior of the home is done in soothing earth tones and crisp whites with accents of Cerulean-blue here and there throughout the main floor living space. Upstairs the shades stay within the combination of soft beige and crisp whites.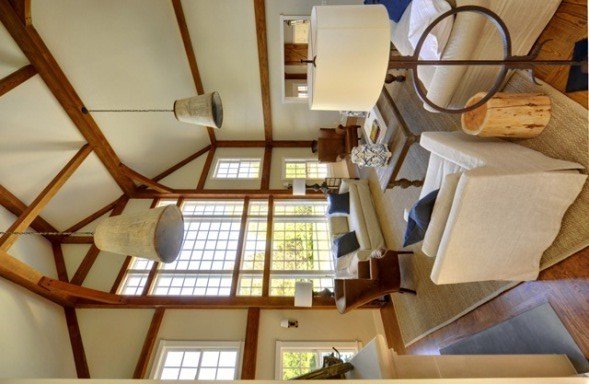 The great room is a large space that has been decorated beautifully to look comforting and cozy.
The great room from the opposite angle, featuring the fireplace.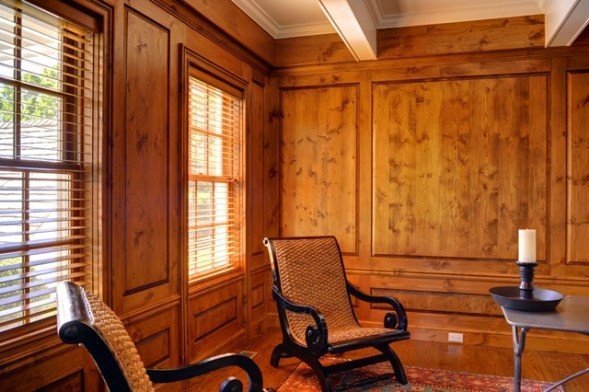 Of one end of the great room is a richly paneled study or office.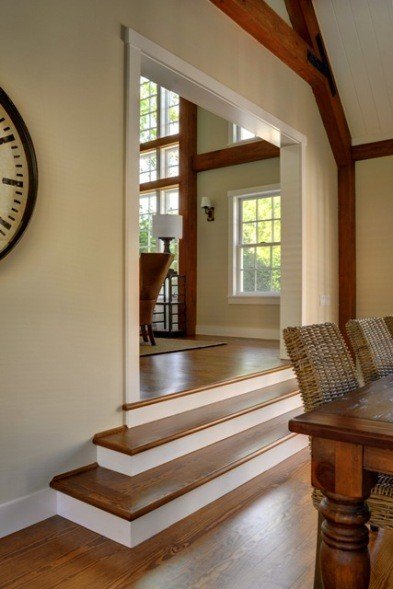 Coming from the great room into the dining room is a step-down stair.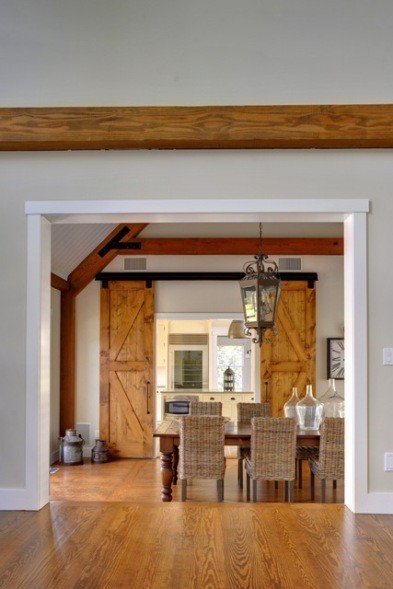 Looking from the great room down into the dining room and beyond the sliding barn doors to the kitchen.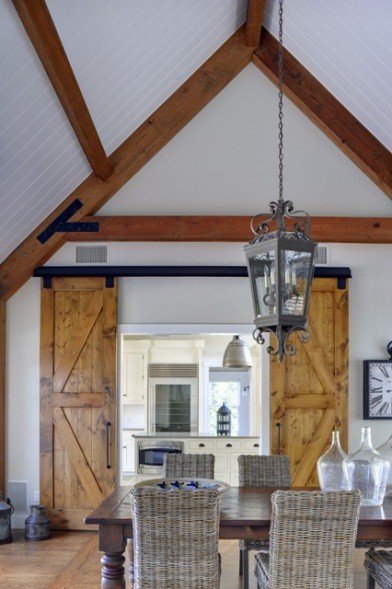 The over sized interior sliding barn doors separate the dining room and kitchen.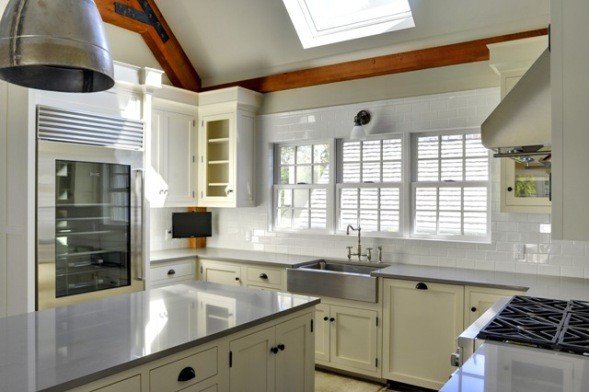 The post and beam kitchen is bright, cheerful and outfitted with all the bells and whistles you could imagine.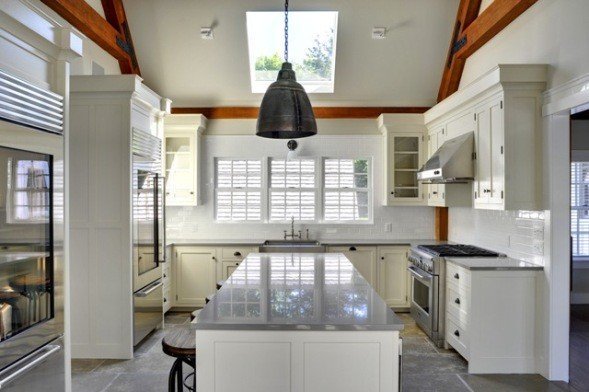 The kitchen from the side angle.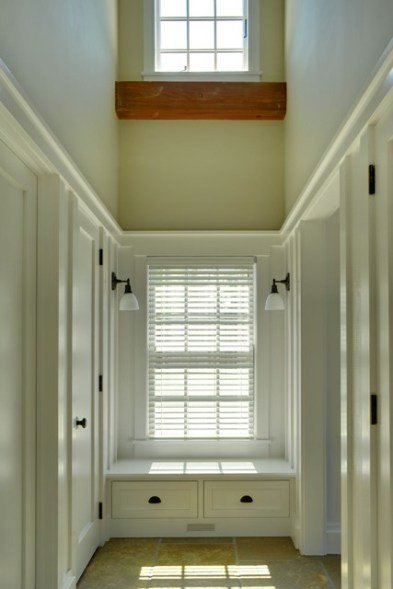 The kitchen entrance is a two-story space which serves as mudroom with a laundry area and pantry for kitchen storage.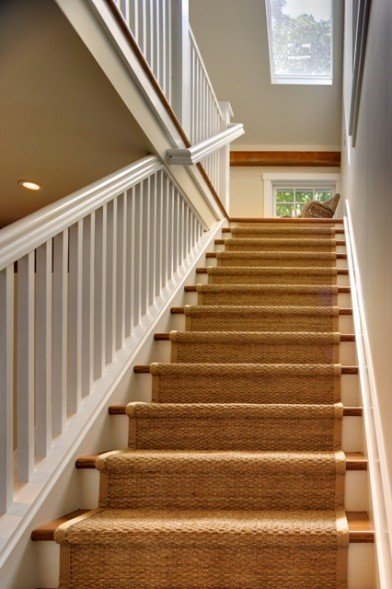 Now let's head upstairs the more private spaces of the home.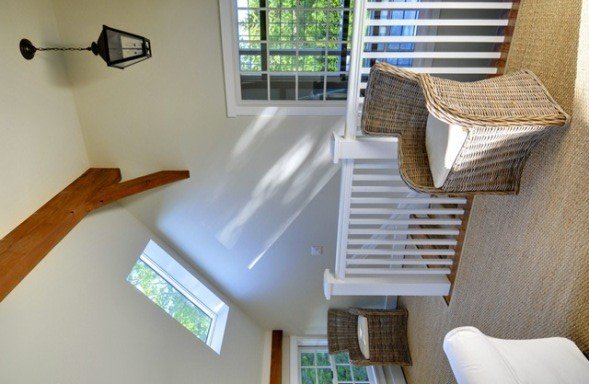 At the top of the stairs is a well lit sitting area. As you come up the stairs, a large window looks down to the great room below.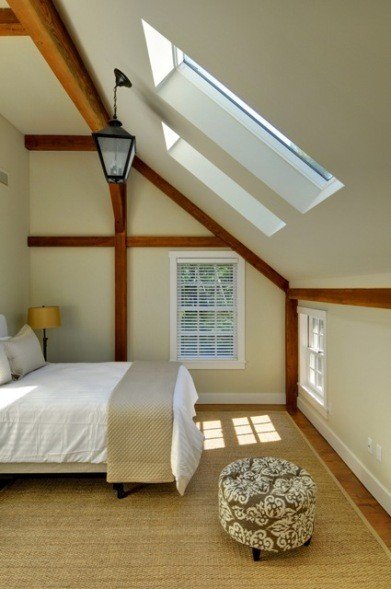 There are three bedrooms upstairs, each with access to a bath.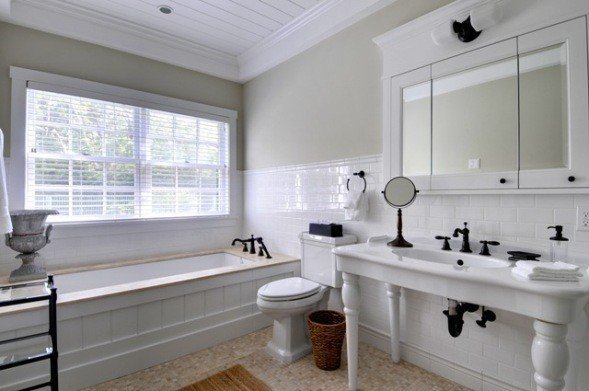 Each bath is done in crisp whites and neutral beige tones.
If you would like more information about Yankee Barn Home options, you can explore our floor plan options, call and talk to one of our design consultants at 800-258-9786 or fill out this short online form.
POST. BEAM. DREAM.™