There's a common misconception out there which goes something like this: "Barn homes are either old barns converted into new living spaces, or new structures built to resemble a rehabbed barn."  While both may be true, these two concepts are only two of the many architectural styles in which a "barn home" may be interpreted. I like to think of it this way: POST. BEAM. DREAM. If it can be imagined, it can be built as a post and beam or panelized home! REALLY!!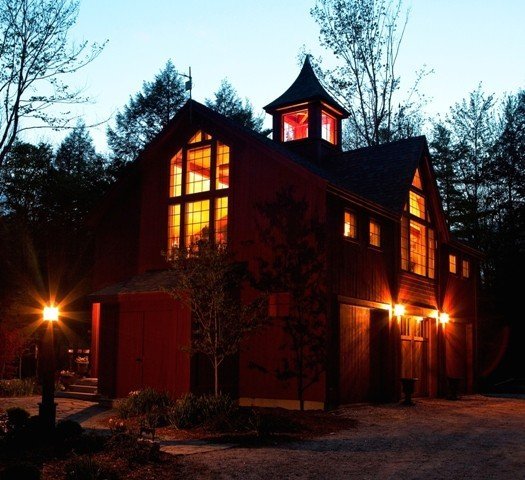 The Traditional Barn Home
The traditional look fora  barn home remains a very popular look for Yankee Barn Homes. The following are just a few of our most recent homes.
Non-Traditional Yankee Barn Homes
Now let's explore some other homes you might not have imagined would look as they do. The fact is, YBH builds in many different architectural styles, including but not limited to: Mountain Style, Cottage, Arts & Crafts, Farmhouses, Shingle, Coastal, and Contemporary, to name just a few.
The next time you imagine a barn home, be sure to include all architectural styles in your musings, as Yankee Barn Homes can build in all of them!