One of our Team Members will be in contact with you shortly.
A beautiful timber frame is the heart of our homes, giving them tremendous strength and beauty.
In addition, we are unique in the industry in that we build our own energy efficient roof panels and ICC certified wall panels to enclose our timber frame. We believe that by doing so, we can offer you a home that is more complete, highly energy efficient, more attractive, and easier to finish. We work hard to make our homes a good value and a good investment for you.
We look forward to helping you determine if a custom Yankee Barn Home is right for you!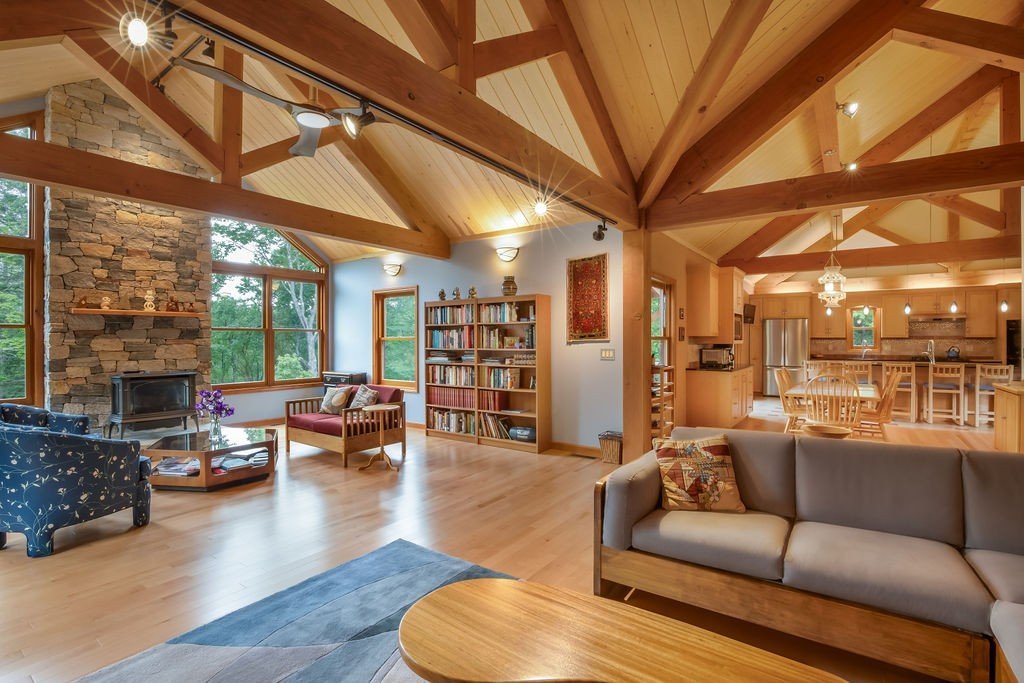 Interested in learning more about our Custom Homes now?
Check out these related posts from our blog Post and Beam Living: