The barn home is a special creature. It has major character and interest due to the added hues and textures of the exposed post and beam frame. Color on the walls becomes all the more important when considering how to best accentuate and highlight your barn home interior. Jeffrey Rosen, Creative Director for Yankee Barn Homes, knows a thing or two about wall color as  he's an accomplished interior designer in the metro New York area and The Hamptons. Jeffrey is an expert when it comes to "never fail" colors which work on any walls (post and beam or not). Here are Jeffrey's recommendations for beige shades which will compliment any style, décor and layout. All the colors happen to be Benjamin Moore; not for any business reason but because Ben Moore is a great product with a fantastic array of color choices.
By the way, we so loved the play on words with 50 Shades of Beige we couldn't help ourselves. The truth is we're listing eight, as these are Jeff's top choices for a "can't go wrong" beige. Enjoy!
HC-93 Carrington Beige  a cool beige with a putty cast and deep body.
OC-8 Elephant Tusk is an old stand by, light and airy. Great for a spa-like effect in a bath.
OC-100 Palace White contains subtle nuances of beige that suit tranquil, serene environments; it creates color-enhancing accents for any space.
OC-31 Fog Mist A gray/beige full of emotion and depth.
OC-1 Natural Wicker Happy, light and breezy. Perfect for less formal relaxed atmosphere.
OC-131 White Down is an off white that hints of beige, depending on the time of day and the light source.
OC-88 Indian White  A sophisticated and versatile, this "white" takes on the subtle tones of beige for just a hint of color.
HC-81 Manchester Tan A full body beige great for setting a serene mood.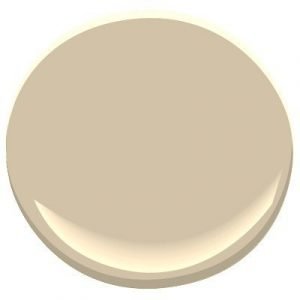 HC-45 Shaker Beige Now we're talking! A beige so rich it envelopes you.
We hope you enjoyed Jeffrey's recommendations. Tune in again, as Jeffrey will have further suggestions for wall color and much more!