It's obvious from our name, Yankee Barn Homes, that we are a company who builds barn homes. In fact, we are a New England-based company that builds gorgeous barn homes. We also build post and beam and panelized homes in many other architectural styles. However, this post is about the iconic red barn; whether it be a home, a carriage house or an actual barn. We create and build these wonderful structures and, in my opinion, we do it in the New England vernacular better than anyone else! I've got the proof; take a look.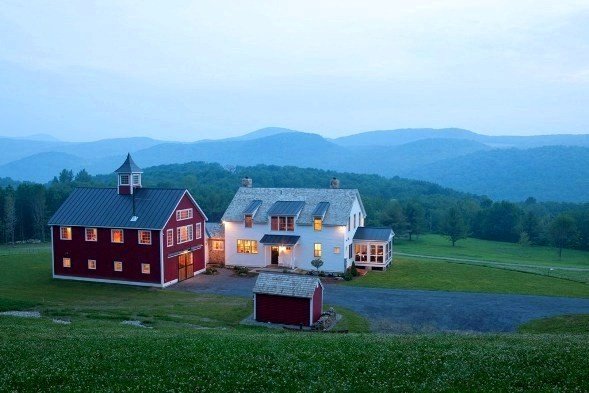 Yankee Barn Homes Iconic Red Barns
Now that I have made the bold statement that Yankee Barn Homes' designs and builds the best for all things red barn-related, I'd best put my money where my mouth is. These barn homes, carriage houses and barns, literally, stand as testimony to my statement.