This carriage house construction project is quite a sight to behold. Begun this past summer by Yankee Barn Homes, it is now well on it's way to completion. Please join me in taking a look at it's evolution thus far, it's truly quite amazing.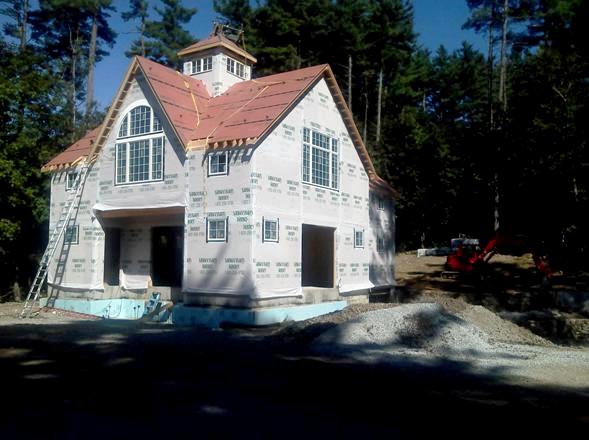 The Beacon Carriage House
This project, located in Southborough, MA, is great fun for me to watch as I have a personal connection to the building design. These homeowners needed another building to serve as a combination guest house/office space for both working parents and a workshop for the husband. They made a visit to the Yankee Barn Homes offices and factory in Grantham NH and had the opportunity to see my carriage house, The Bennington. From there, they incorporated facets of our design with their plans and the results are stunning. I love it and can't wait to see it completed! Let's take a look at what has occurred thus far.
The Beacon Carriage House Floor Plans
I can't wait for more pictures to arrive. I promise to share them as soon as they do. Until then, check back with us often, as this is just one of many on-going projects Yankee Barn Homes has underway right now.
If you would like more information about Yankee Barn Home options, you can explore our floor plan options, call and talk to one of our design consultants at 800-258-9786 or fill out this short online form.
POST. BEAM. DREAM.™