As I sat in my sun-soaked carriage house this morning, looking out on several inches of the season's first snow, I thought to myself "Thank goodness we have all these wonderful windows that allow the sun to stream in". If you live anywhere in the northeast you understand my thinking as the late fall and winter months can get pretty dark and dreary due to a shortened daylight schedule and/or an overcast sky. When the sun is out, we revel in it!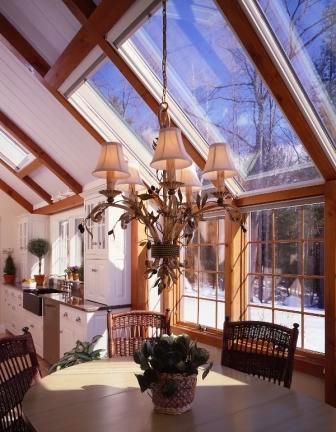 My thought process then went to all the wonderful post and beam sun-rooms I've seen in Yankee Barn Homes houses over the years, and the concept for this post was born. Why not highlight them here to show the amazing difference the addition of just a few feet can make?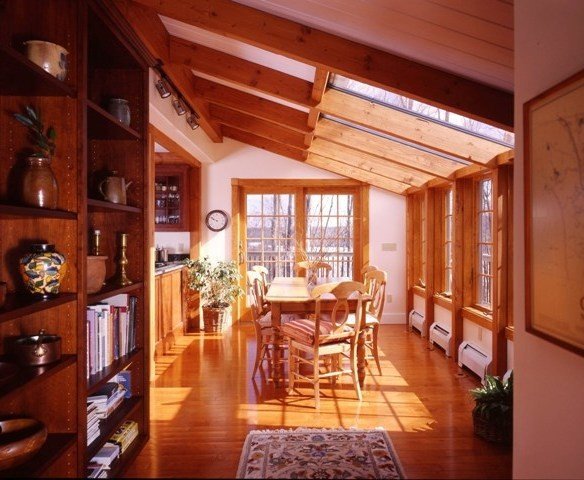 As the sun-room is often an extension of the kitchen, many people choose to make the area a breakfast nook.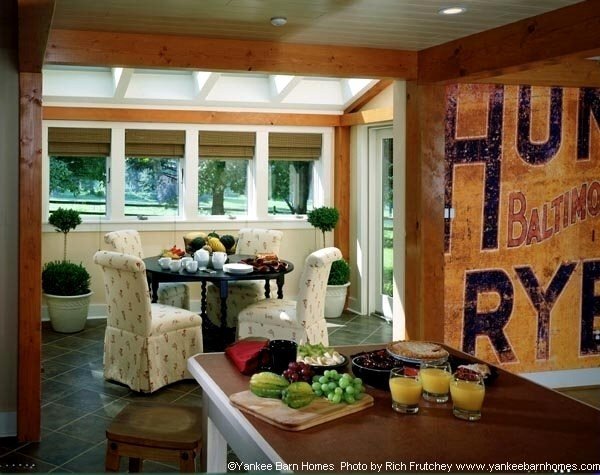 You'd be hard pressed to find a better way to greet the day. A cup of coffee, the news (in whatever format you prefer), and the light pouring in to brighten your morning, not to mention the added boost of acquiring your daily dose of Vitamin D!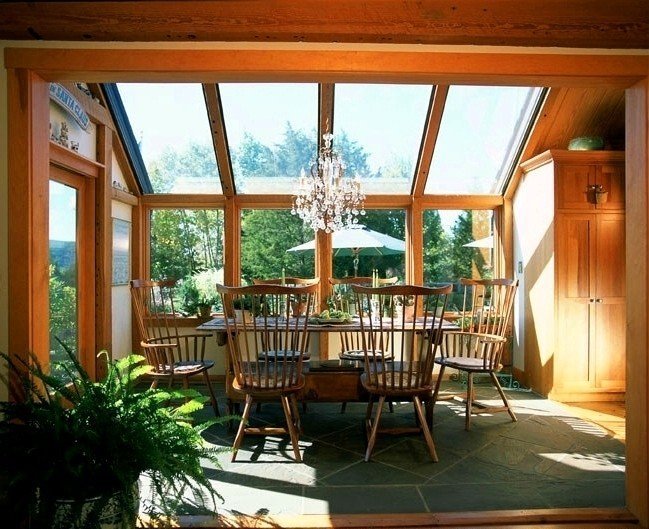 The wonders of a post and beam sun-room are many. Due to the frame, you have nearly unlimited options in the number of windows you want, where you want them, or where you don't, and decor styles are endless.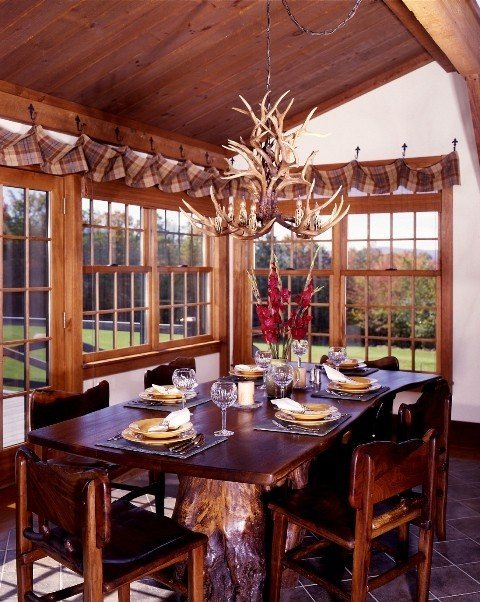 Whether you prefer rustic, Early American, contemporary, or my personal favorite – eclectic mix, you'll find the sun-room is the perfect place to express your style.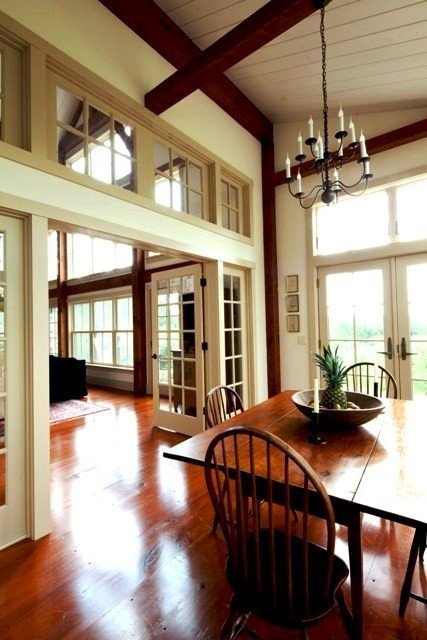 I believe I proved my point for today: it's hard to beat a sunny room built specifically for the purpose of sitting, eating, drinking and taking a few relaxing breaths, all while basking in the sun!