As I'm now well into my third year of living in a post and beam carriage house, I've discovered there really is something  to the notion of a certain "lifestyle" when living in a building such as this. The idea of creating a smaller footprint and scaling back, while still surrounding yourself with the things you love, becomes more than platitudes voiced over coffee with friends. It truly is the lifestyle one lives when residing in a carriage house and I LOVE IT!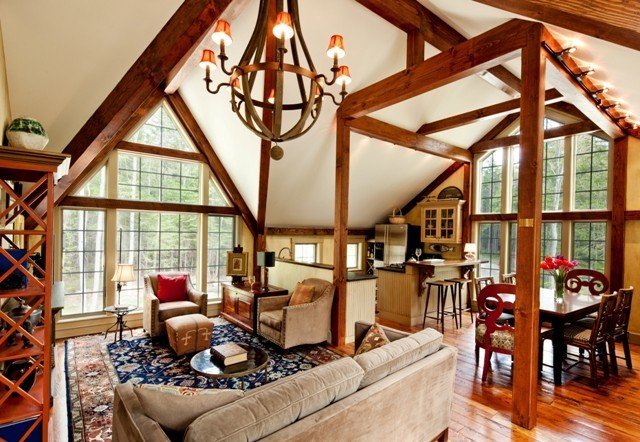 I've discovered there are many things I can live without while at the same time knowing there are certain things I won't do without. I now have a smaller, yet highly efficient, kitchen in which there's nothing I can't cook or bake.
Our master bath (I laugh just calling it that) is also small but has the nicest shower I've ever owned. It's like being at a spa!
Before you begin to think living in a carriage house is just about the upstairs space, I want to show you some of my other favorite things about living in a carriage house. For starters, our "basement" is actually the first floor which houses 3 garage bays, a three-quarter bath, laundry room and utility room. And have I mentioned all floors, both up and down have radiant heat? It's fabulous!!!!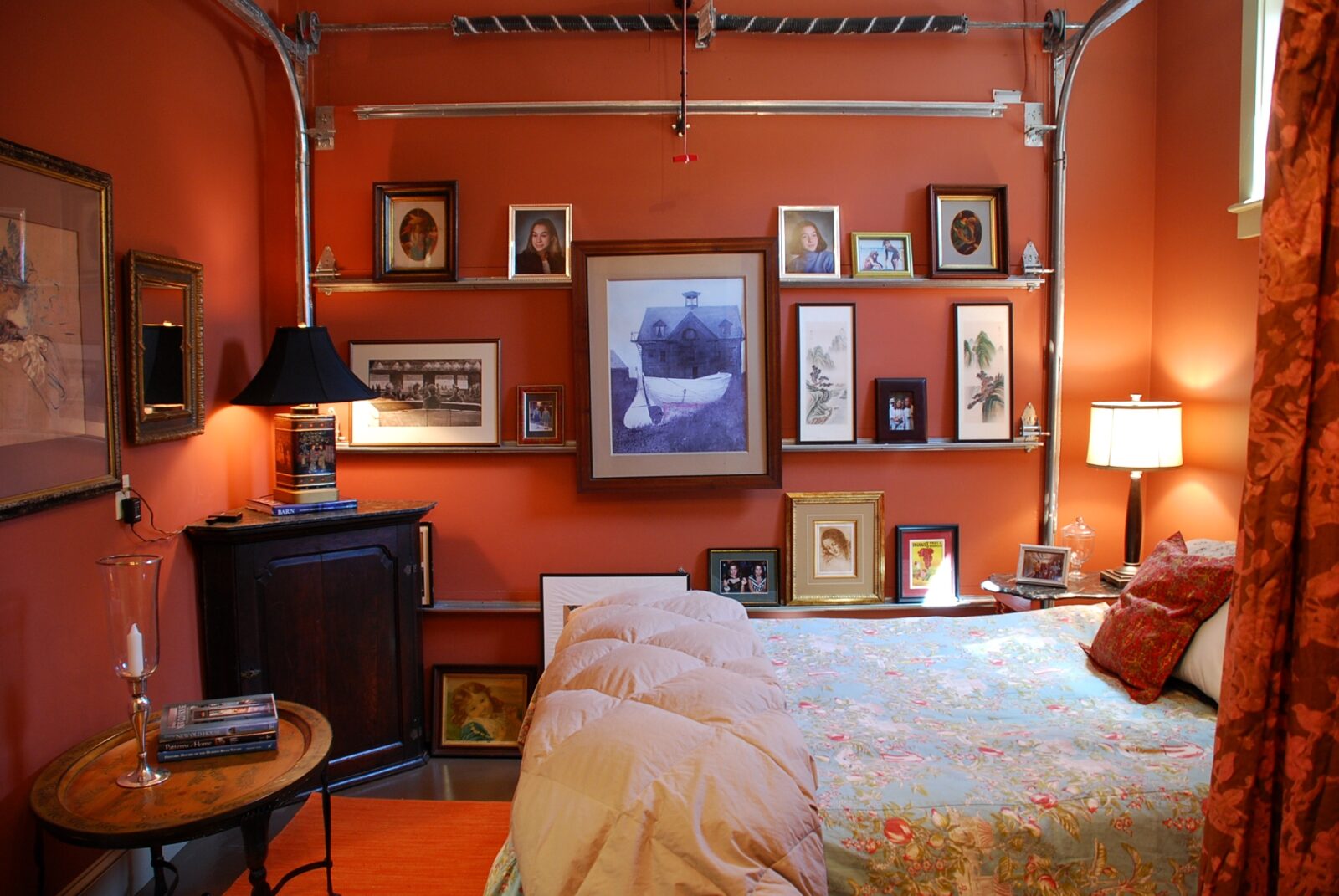 The first garage bay, pictured above, is shortened as this is also the bay which has the three-quarter bath. We've converted this space into a guest bedroom as we often have family and friends come for a visit.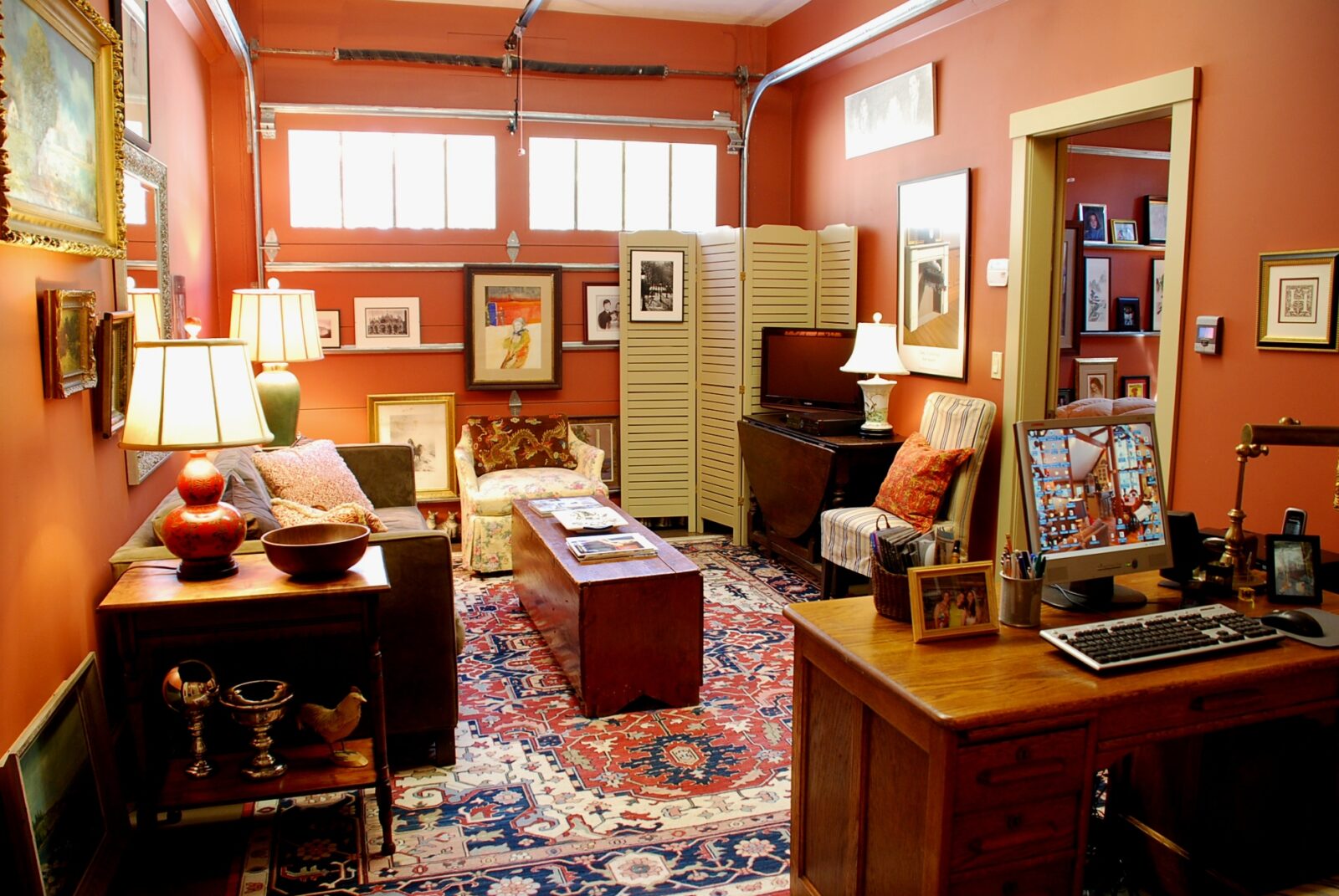 The middle bay is a second living room for us, or when guests are visiting, their very own living space complete with computer and laundry facilities (not pictured, located just behind the desk in a separate room). The third bay is where our "attic" and utility room reside, all of our storage fits perfectly. Our motto is: "if we can't fit it, we don't need it".
Our wonderful new lifestyle continues beyond the walls of the carriage house. Here we have the most beautiful gardens and an outdoor shower, which my husband and I use three seasons of the year.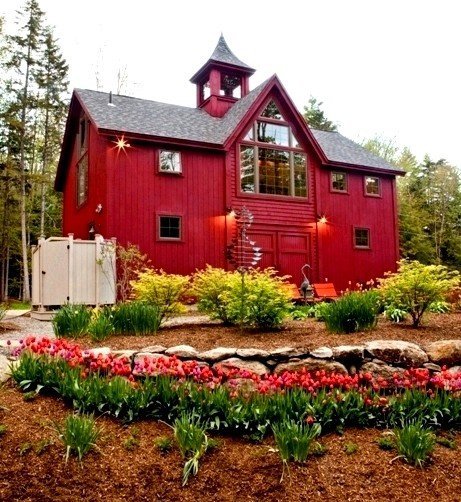 Across the bridge, yes we have a stream which meanders through our property, is our Zen garden which includes a post and beam tea house. My husband is an avid student of tai chi so this space was designed with him in mind.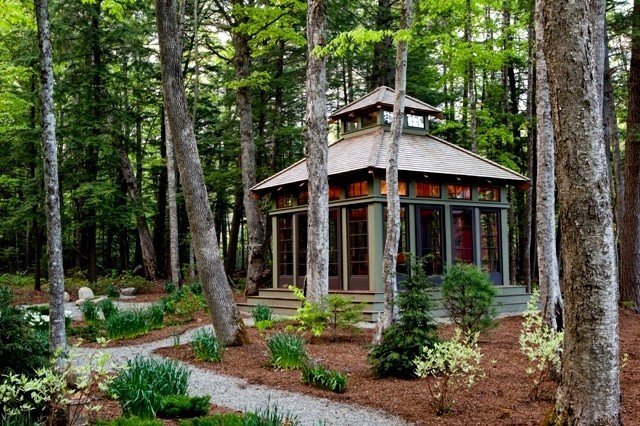 It just so happens I love to garden, therefore our outdoor activities occur with regular frequency for us. Now you probably understand the existence of the outdoor shower a bit better!
Our carriage house lifestyle is laid back and relaxed – nothing formal here. That's the way my husband and I want it at this stage of our lives and we're very lucky to have it! Life Is Good!