Some readers of this blog may already know I have extensive gardens at my carriage house. I definitely spent as much time planning them as I did planning the carriage house itself.  Some of my past musings have dealt with my gardens, such as How Does Your Garden Grow? , My Carriage House Gardens: The Zen Garden , and My Carriage House Gardens: The Patio Garden .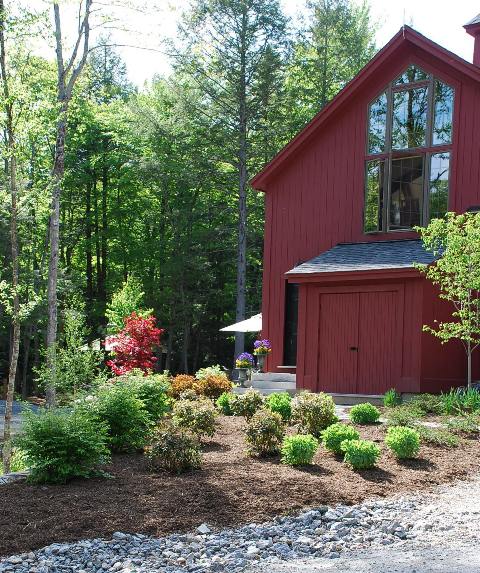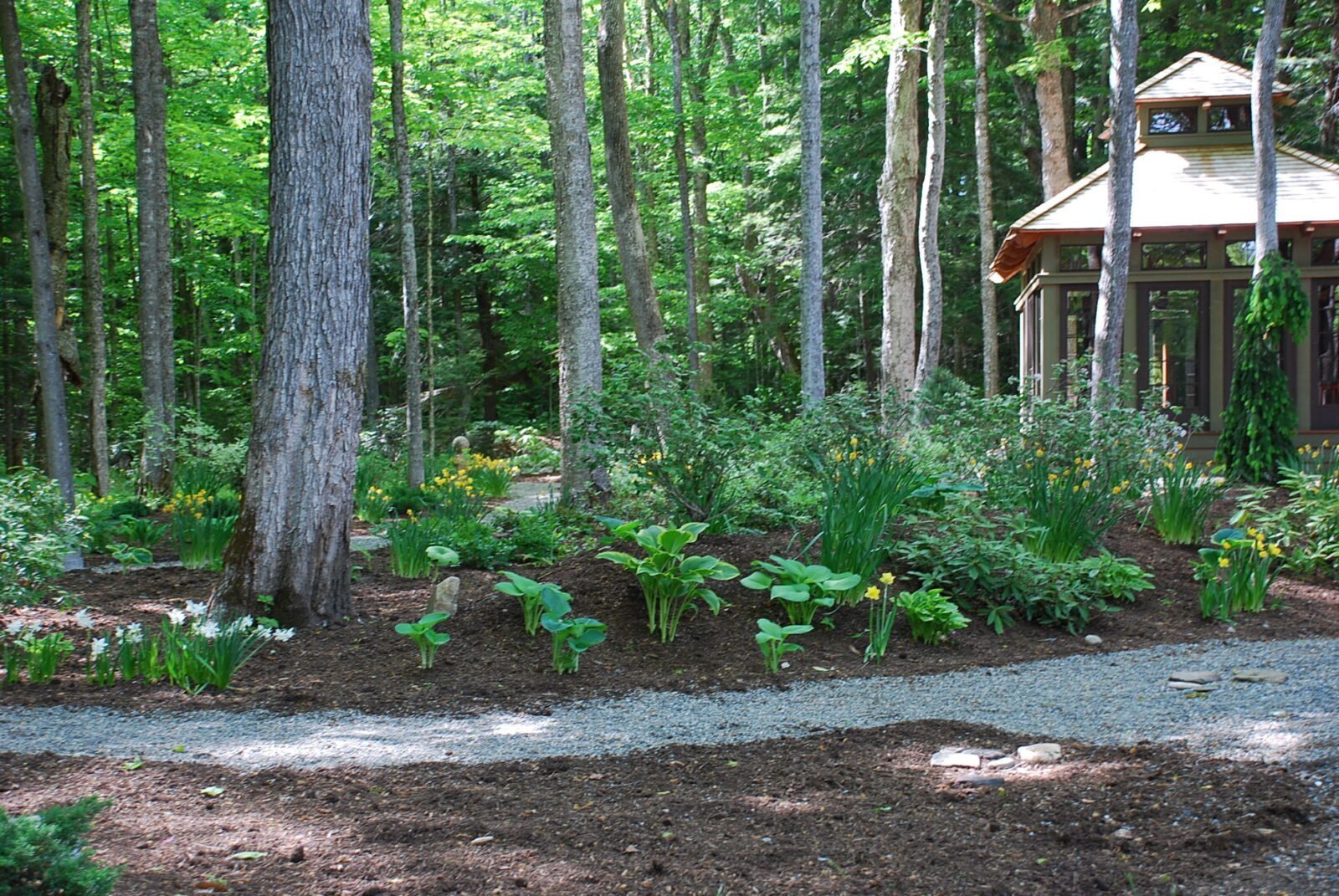 My purpose today is to share a few of the insights I've gained over the years of installing and maintaining these gardens. I'm not sure I've yet attained the level of "graduate-studies" but I can certainly tell you a few more things about gardens than I could have four years ago. Even better, my wonderful landscape and garden designer (and good friend) Terri Wilcox is joining forces with me on this post, hence the information is directly from an extremely knowledgeable source. Terri suggests the following:
"think outside the box": foundation plantings are a somewhat dated style of landscaping – particularly American. The English style of landscaping: plant along the road or away from the house creating a garden area in front of the house. Americans created a style of landscaping called the foundation planting in the mid '30s. From there it evolved into a "landscaping around the edges" idea. Instead of putting a row of shrubs along the edge of the yard and along the house to "hide the foundation", one could create a more natural landscape by breaking away from the edges of the lot.
I think the post and beam style lends itself to a more woodland style of landscaping that breaks with the traditional row of shrubs along the front of the house. Using native woodland plantings enhances the barn style home and can be more "green"(environmentally friendly) while limiting or eliminating lawn areas. What I find more attractive than a "row" of plants along the foundation is a multi layered mixed garden approach including trees, shrubs and perennials.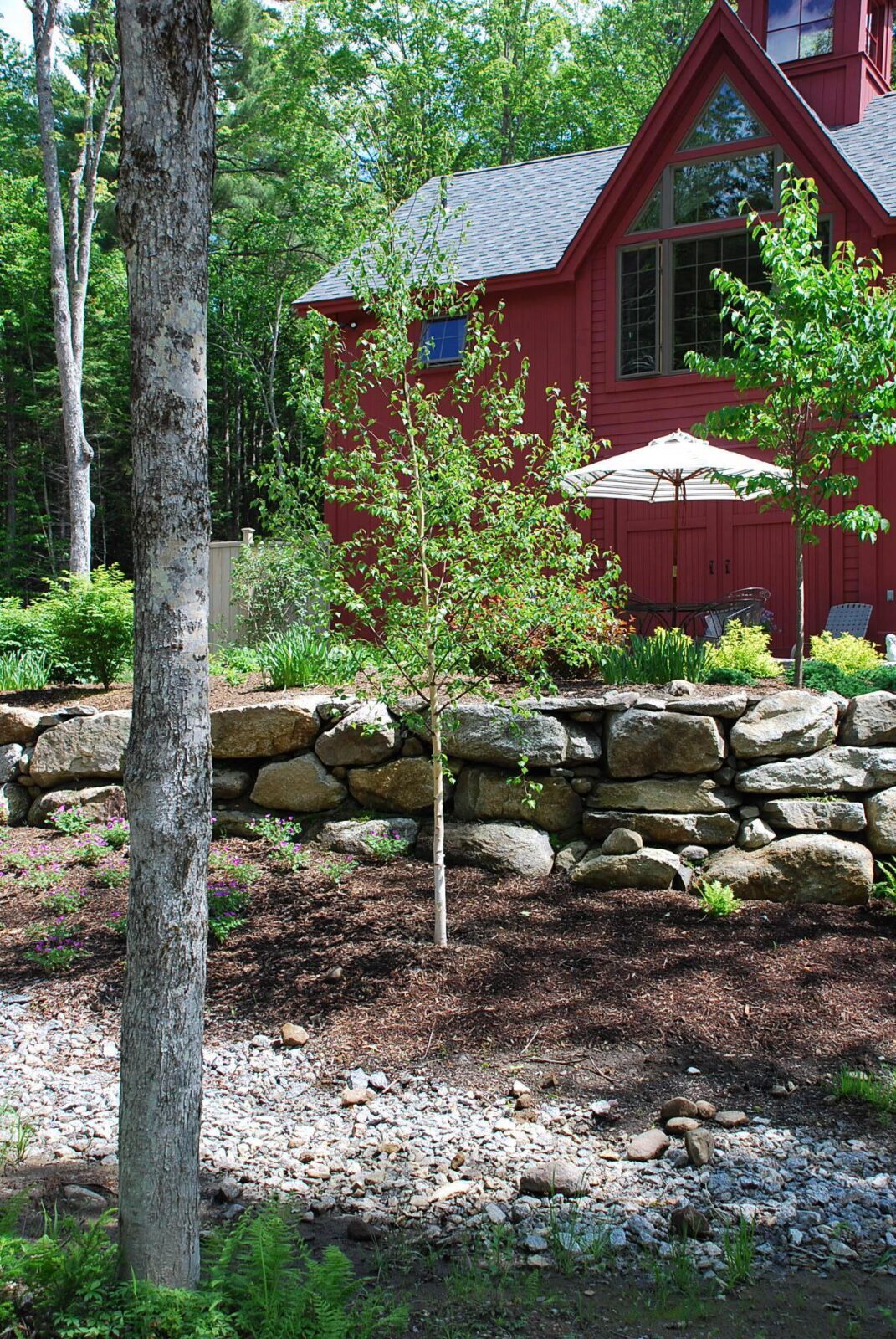 Recent DNA research on soils and root systems confirms what has long seemed aesthetically pleasing – that plants thrive when planted in drifts or groups. Apparently plants send out chemicals which help similar species of plant but fight or kill dissimilar species. There is a recent article about this in Garden Design Magazine, April 2011.
For shade or part shade, such plantings would include rhodies, viburnum, Japanese maple, Amelanchier, specimen evergreens, hosta, astilbe. All somewhat standard choices but they have become standard for a reason – they are great plants.
For sun, birch is particularly attractive with the barn style, particularly when paired with an interesting underplanting or evergreens. Korean lilac stays neat and is pretty. For red foliage, ninebark is a great choice, purple leaf sandcherry is another. Contrasting foliage and bark as well as contrast in leaf type adds interest. Another good plant choice is spiraea goldmound which has bright green foliage and contrasts both with its foliage color but also its fine textured foliage.  
One interesting approach often used to landscape a post and beam home is to add height of a tree one-third of the way along the facade of the house. Working from there add a layer of medium-sized shrubs such as rhodies, and then three groupings of a small contrasting shrub such as the spiraea goldmound. 
Now that Terri has gotten you thinking with her great suggestions and I've peaked your interest with some great post and beam home photos, you'll be off and running on a gorgeous landscaping project of your own. Happy planting!