I felt it only appropriate to write a post about the wide variety of entryways owners have chosen for their timber frame homes. I've often remarked a post and beam can be any architectural style the owner desires.  Well, the same may be said for the front door.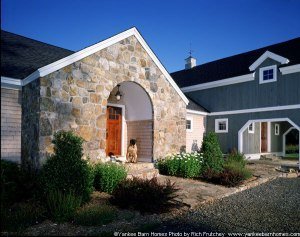 The entryway is an important architectural element of the home. It's the first thing visitors look for when approaching a house and is understood by one and all to be the line between public and private space. Like the rooms within, the front entrance tells a story about the house and its owners. As I've heard many times, "every house has stories" and I believe many begin at the front door!
What follows are ways in which some timber frame home owners choose to say "Welcome".